Beautify Your Home with High-Quality and Energy-Efficient Windows!
Santa Clarita Window Replacement Experts is proud to be associated with some of the most well established manufacturers of doors and windows. The product range of our partner manufacturers will amaze you with their superb styles and unsurpassed quality. Here is a brief about the top-notch manufacturers of doors and windows we are associated with.
Simonton
Simonton is a hugely successful manufacturer that started off in 1946 in the West Virginian town of Pennsboro. Their technology evolves constantly while their core business ethics have remained the same – of imbibing the highest quality possible in each of their products. The Simonton family was a pioneer in introducing high quality aluminum doors and windows to American homes. Some of their flagship products over the years have been: a novel triple-track storm window, Thermo Boss and Energy Cap among others.


Milgard
Milgard is one of those companies that deliver a flawless product by manufacturing all its components in-house. These guys manufacture their own vinyl components, insulated glass and fiberglass frames. Their vinyl plant is stationed in Tacoma since 1988. They pay close attention to their vinyl compound composition, so as it make it unexceptionably weather-resistant. Milgard primarily produces integrated window and patio doors.
Anlin
Anlin doors are tailor-made for Californian homes – they ensure you get the best thermal insulation, easy operability, enhances appearance, low maintenance, added comfort and the best warranty in the industry. Anlin focuses on manufacturing vinyl patio doors and French doors. Their French doors are the coveted mix of vintage charm and modern functionality – you get to enjoy the beauty of a French door with the energy efficiency and low-key maintenance of vinyl.


Pella
Pella offers an extensive range of doors and windows, and also excels in working on replacement and remodeling of these home essentials. Their range not only incorporates a wide variety of categories and styles, but also meets a multitude of budgets, thereby offering something for everyone.
Ply Gem
Ply Gem manufactures patio doors and windows for those who cannot compromise a wee bit on the appearance of their homes, from inside or outside. Their portfolio is expansive, and you can choose something splendid to complement your home perfectly.


JT Windows
If perfection is your way of life and luxury is what you seek inside your home, JT Windows has the doors and windows that will fit infallibly with your persona. They predominantly use the most premium solid wood to give their doors sturdiness and longevity. They use Douglas Fir as a standard material for all their windows. Besides all the regular categories like casements, double hungs and sliders, they delight you with a creative list of choices including arches, oval and elliptical windows and rounded edges.
Lincoln Windows
Lincoln Windows is one of the most reliable manufacturers of patio doors and windows. The company has been around for over 68 years and uses its long years of experience towards creating products that exceed all quality standards and retain a marvelous aesthetic appeal. Their long list of satisfied customers is a testimony of how trustworthy they are in terms of customer service.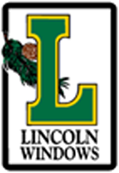 El & El Wood Products
If you are looking forward to an experienced door manufacturer that excels in customer service, EL & EL Wood Products is the answer. The company has been around for over 45 years and has created a niche for itself in the doors and windows segment. The manufacturer has strong operating philosophy and is deeply committed to offer quality products.