Beautify Your Home with High-Quality and Energy-Efficient Windows!
Good windows keep your indoors insulated, keep you safe from the elements, give you the best view of the outdoors and multiply the beauty of your home inside out. From all the materials, styles, finishes and categories of windows out there in the market, it can be unbelievably confusing to choose the one that harmonizes best with your house.
Santa Clarita Window Replacement Experts are here to guide you through the entire process right from choosing a window type and finish to installing them in your house. Go through these little descriptions on window types based on material to get the first glimpse into which windows might work for you.
Windows come is many styles so you can choose one that best suits your fancy, is easy on your budget, blends well with the walls where you are fitting them and are functional as desired. Here are some impressive window styles available with Santa Clarita Window Experts.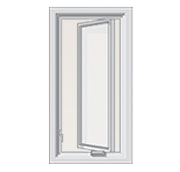 Casement Window
Casement windows are the ones that swing open and shut on a fixed hinge, just as a French door would. If you want a window that can easily open wide enough to let the outdoors in, casement windows are ideal for you. Unlike hung windows or sliding windows, they allow for a bigger opening and are great for places that get long months of good weather when you'd like to keep windows open.
Santa Clarita Window Replacement Experts can give you designs in casement windows as traditional as you like or as contemporary as appeal to you. Our installations are sturdy and our finishing flawless.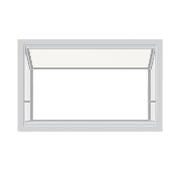 Garden Window
If you want style and aesthetics in everything around you, you cannot give a garden window a miss. Garden windows protrude outward. The protrusion not only gives you an extension of the room into the outdoors but also gives you a wide ledge inside to decorate with cute objects like pots, herbs, flowers and books. If decorated nicely, a garden window looks good from both, inside and outside. You can even build a small window seat in a garden window and you'll have a pretty little reading corner for those lazy days.
For more interesting ideas and flawless installation of garden windows, contact Santa Clarita Window Replacement Experts. Try our services out and you will be delighted by the results.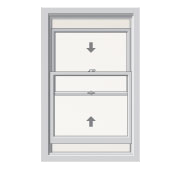 Double Hung Window
Double Hung Windows have two moving panels both of which move up and down vertically. They are simple yet effective in ventilating a room and letting in sunlight. Santa Clarita Window Replacement Experts can give you the best quality double hung windows that glide smoothly, lock effectively and last a long time.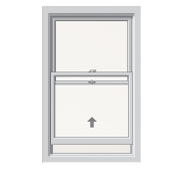 Single Hung Window
A single hung window has one fixed panel and one moving panel. The moving panel glides up and down vertically. These windows are space-efficient and are therefore great for getting some natural light into small rooms and other spots of the house where there is limited room for any bigger windows.
Santa Clarita Window Replacement Experts can give you some creative advice on where to install windows and how many windows to install in your den. If you are considering replacing any of your existing windows with a new single hung window, hire us and we will surprise you with the results.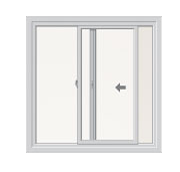 Sliding Window
Sliding windows are compact and function-oriented. Most sliding windows have two panels – one fixed and one moving. But if you like, you can go for windows with two moving panels or more than two panels in all for a wider window. Just like double hung and single hung windows, sliding windows work great for narrow spaces.
Santa Clarita Window Replacement Experts can suggest some great modifications for you in your existing or new sliding windows, and execute them perfectly during installation.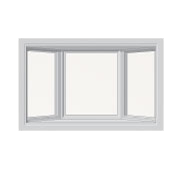 Bay Window
Bay windows comprise bays and bows, which extend outward to give the room an enlarged appearance. With glass on sides, top and bottom extending outward, you can get an amazing view of your garden outside.
Approach Santa Clarita Window Replacement Experts to install a bay window for you in the ideal corner of your house and enhance its charm.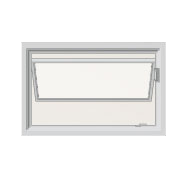 Awning Window
An awning window hinges at the top and open out just as an awning would. If you like in a place that gets a lot of warm-weather rainfall, awning windows will be ideal for you – you can enjoy the cool breeze while preventing rainwater from pouring in.
Awning windows can be tricky to install, and you need a most reliable window-fitting professional to get them right. Contact Santa Clarita Window Replacement Experts to put up well-fit and smoothly moving awning windows in your house.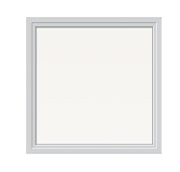 Picture Window
Picture windows are one of the most majestic window constructions. They are fixed on a wall and besides serving the function of giving you an unrestricted view of the outsides, look exceptionally beautiful in themselves.
Most picture windows come with a single fixed piece of plain glass. You can get one huge picture window in a room or parlor, or a line of a few small picture windows besides one another. The best place to put a picture window in your house is the area that gives the best views of the outside. Whether it's your personal garden, a swimming pool, or the natural terrain and greenery of your neighborhood, bring it all inside the home with a stunning picture window.
Santa Clarita Window Replacement Experts can help you choose the best length and breadth of a picture window for your house and the best spots to install them. We can give you a variety of wood finishes to bring out the very best in your windows.